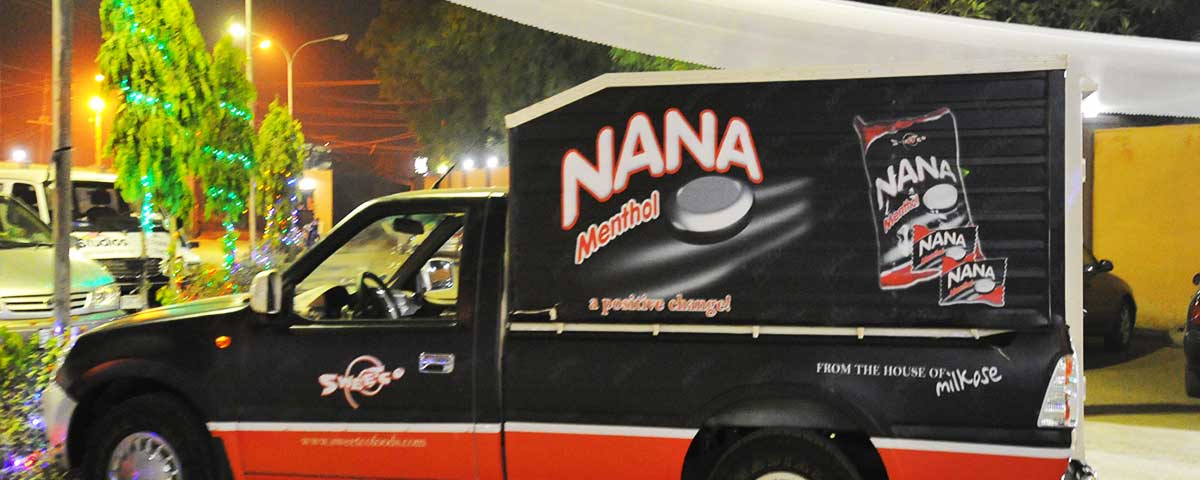 Sweetco Foods Limited has distributors in every town of Nigeria and is planning to make it available in all West African countries by the end of 2010.
Sweetco Foods Limited has spread its distribution area to almost 80% of the towns in Nigeria and is still reaching out to new areas and welcoming prospective new distributors.
Marketing
Sweetco Foods Limited has a strong marketing and sales wing to ensure that all the products are reaching the target areas. With a 365 DAY Brand Promotion Activities, we ensure that, our prestigious position in the market is not lost to our competitors.